Jasper van Aarle, Dutch visual artist.
On Spatialization (study model)
2017, plaster, epoxy resin, coal, river clay (unfired), process related floor protector, and various woods. 40 × 145 × 57 cm.



This is an elaboration of the work Spacebar (2014); a wooden beam, turned in­side out by an appa­rent simple action. This time, how­ever, the inver­sion runs along four diago­nally cros­sing lines, with which a tempo­ral ele­ment is intro­duced, cau­sing the tran­sition to deve­lop more gradu­ally now, from the inside to the out­side; from back to front, and figura­tively, from ab­strac­ta into con­cre­ta.
In addition, this work's form, con­tent and con­text is aimed with more empha­sis to­wards the point of 'spatia­li­zation', by which I mean a uni­ver­sal plane where being be­co­mes pre­sent and per­cep­tible.


But I also wanted to look back through that point, to see how the visi­ble — as sheer crea­tion — comes about. And above all, to find out in which man­ner such funda­men­tal proces­ses actua­lize and take place. Do they arise into the posi­tive from a cer­tain nega­tive; as it were, from mould to cas­ting? These, and more im­pli­ca­tions are figu­red out herein.
Consisting of three segments, this sculp­ture is respec­tively execu­ted in clay, an amal­gam of epoxy resin with coal, and four plas­ter cast­ings thereof. As a whole it func­tions as study model, a star­ting point and a pre­limi­nary exer­cise for the bronze sculp­ture On Spatia­liza­tion.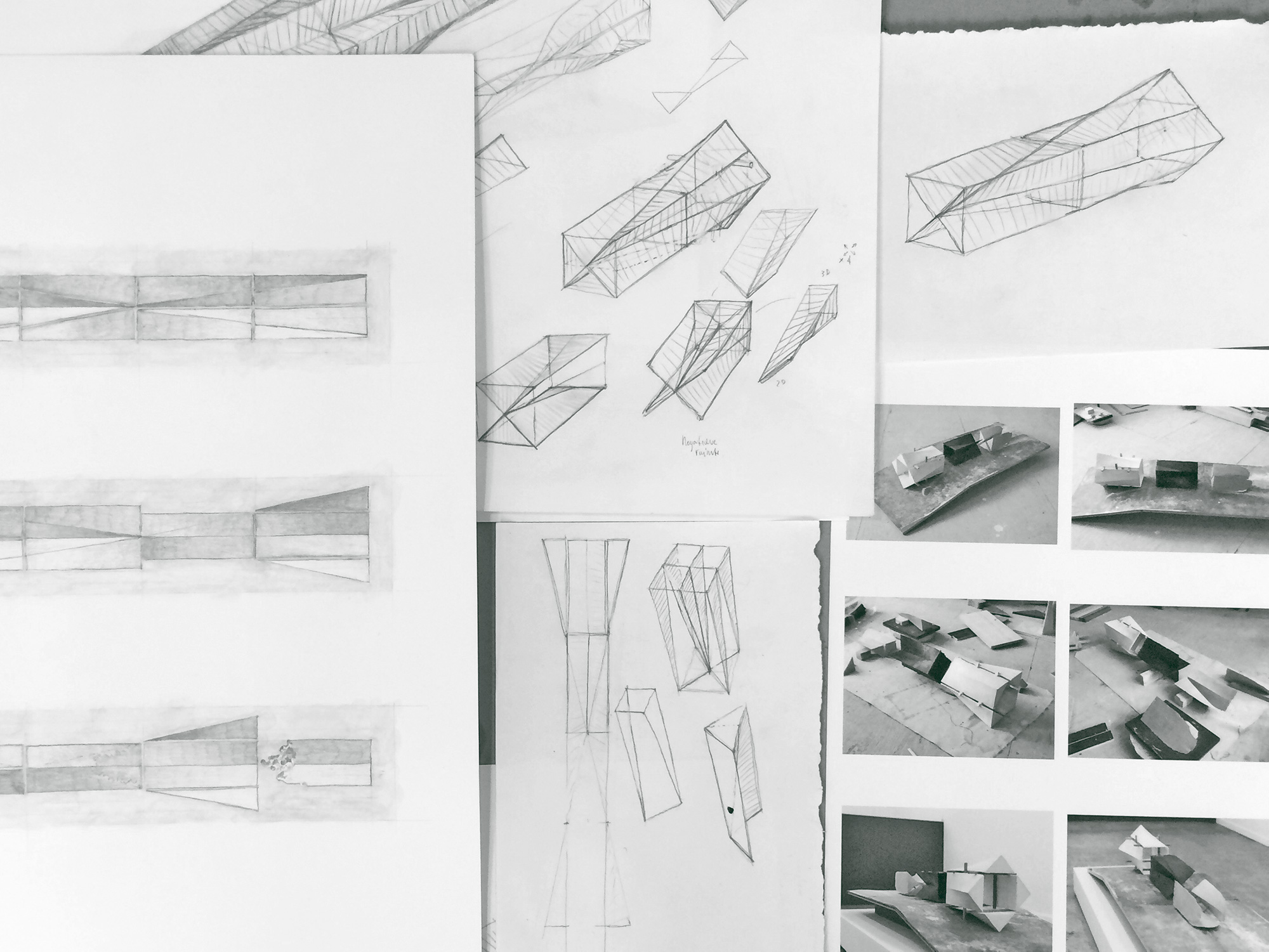 Selection of process related sketches and prints.