Jasper van Aarle, Dutch visual artist.
On Spatialization
2018, bronze. 186 × 35 × 35 cm, 96 kg.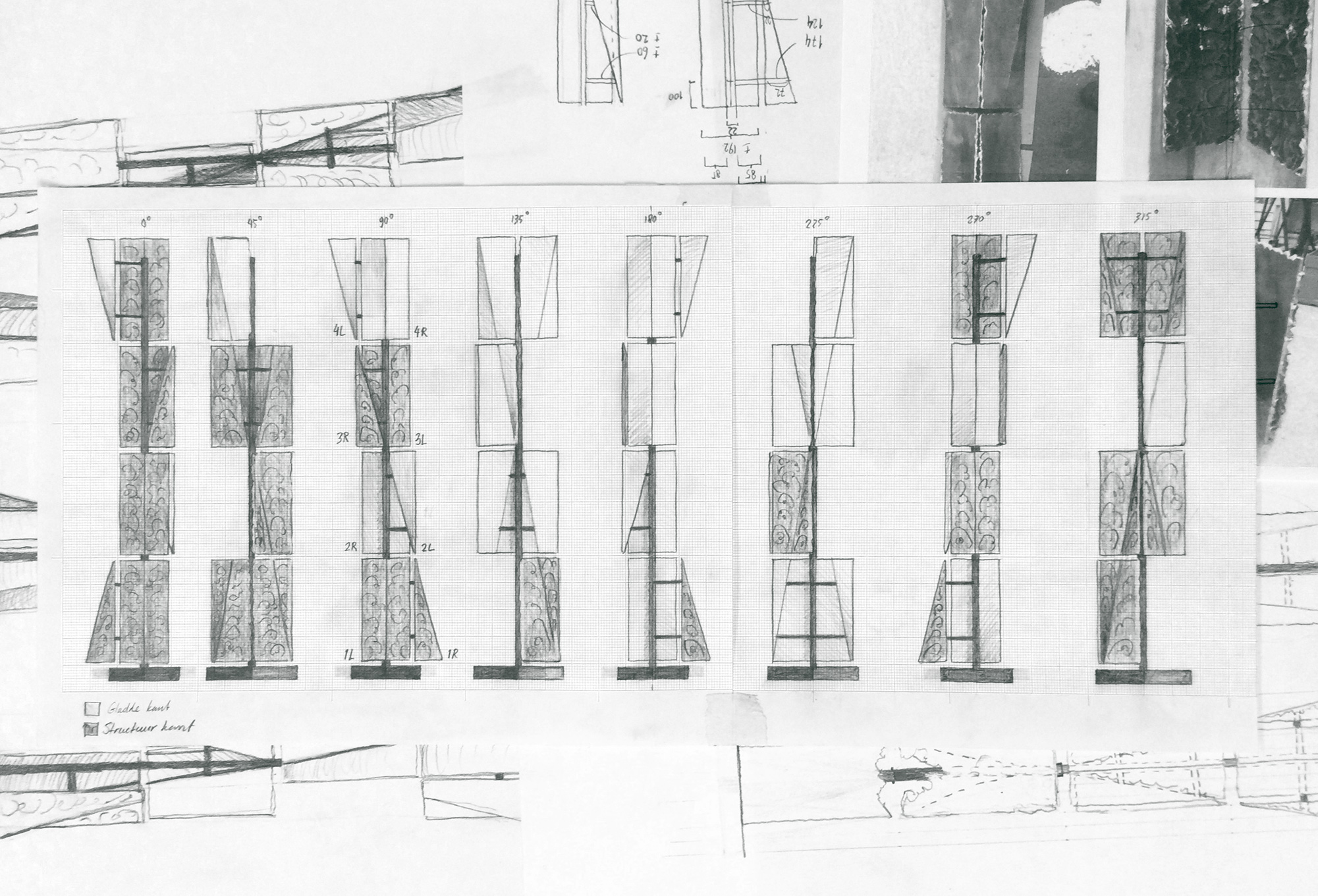 Earlier studies on poten­tial sequen­ces of the seg­ments following the same under­lying priciple [left]. And an elabo­ra­tion further down that process [right]. Pencil and water­colour on paper [both].
Final principle of the struc­ture from eight angles, and more process related sket­ches in the back.






Reali­zed within a work period at Make Eind­hoven, with support of Makers­fonds Tilburg. Special thanks to Rino Sijen and Lex van Lith (Make Eind­hoven).