Jasper van Aarle, Dutch visual artist.
Ontobecoming [orig. Aanwording]
2016, steel, aluminium, spray paint. 310 × 190 × 190 cm.


Closer views in different angles, as placed within the open air exhibition and group show Oh, natuurmens (2016) at Biesbosch MuseumEiland, Werkendam (NL).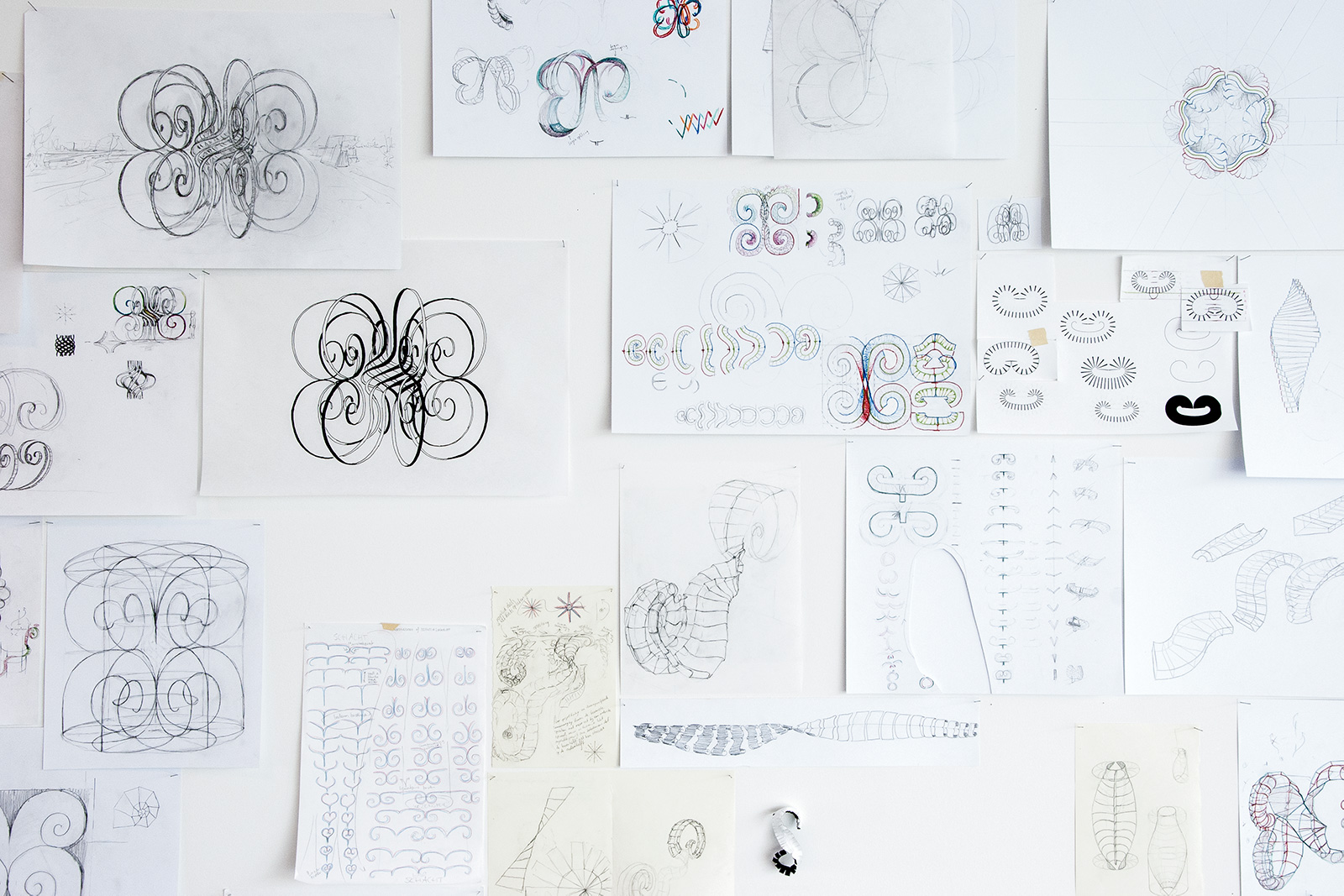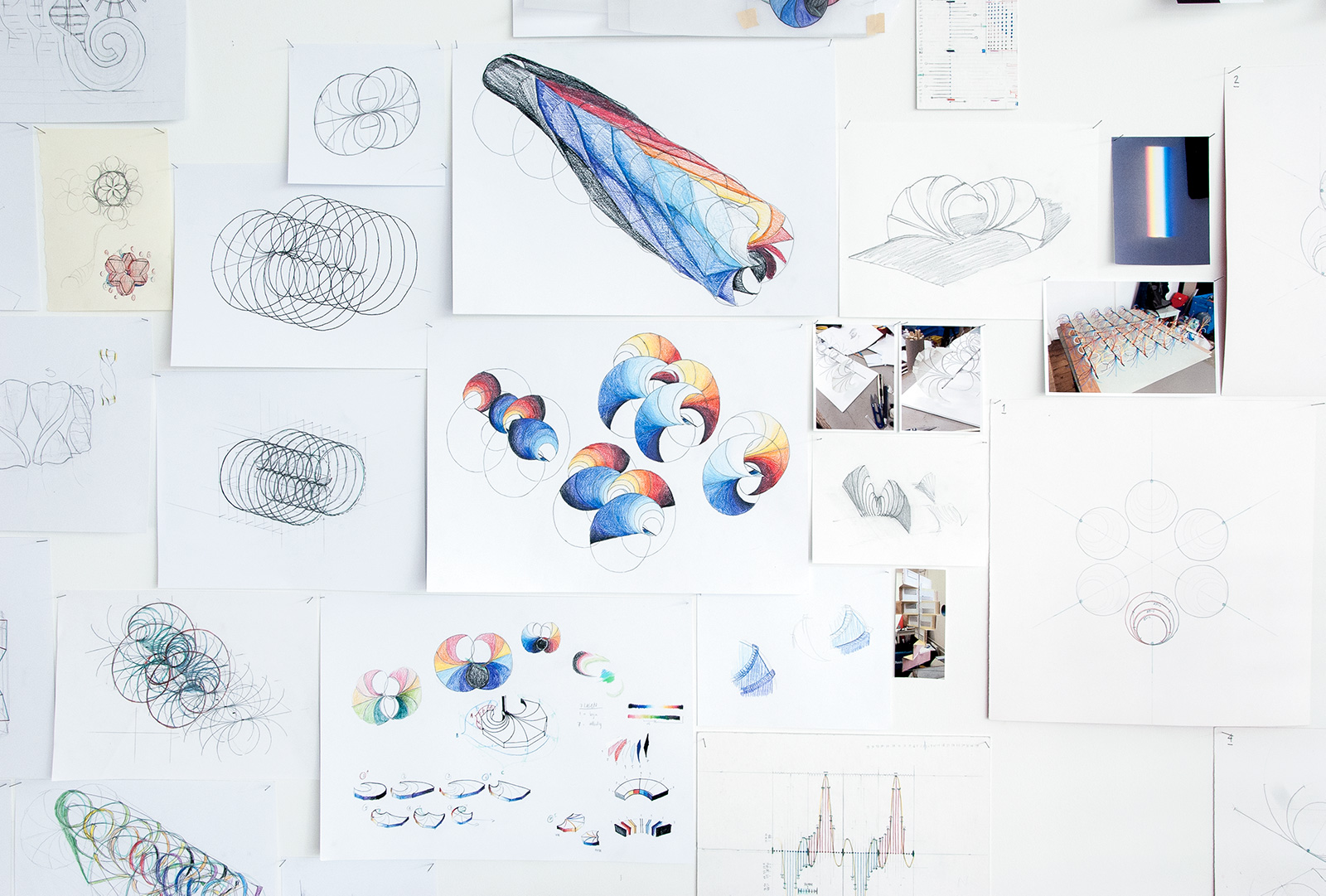 The six seperate columns of the scale model horizontally, in an earlier stage [left]. And their final arrangement as maquette, upright in a hexagonal circle [right], followed by two views in different angles.
Studies and working drawings, map­ping the entire develop­ment from initial prin­ci­ples towards the final output.





This project was curated by Margriet Kemper, coordi­nated by Erik Luer­mans, and com­missioned by Bies­bosch Museum­Eiland.